Well a whole week has flown by, so I am just trying to pick the best four little things which have made me happy this week.
1. Giant jumpers.
I bought a vintage brown and purple stripy jumper at a festival this summer and I havent taken it off all week. It feels like the sort of jumper that you wear when you are poorly because it's so soft and comfy. A sartorial cuddle.
2. Great TV!
I am really enjoying watching George Clarke's amazing spaces at the moment. Owning a campervan with 2 small kids means that we have become fairly expert at living within a small space. I just loved the ingenious beach hut, the modular eco lodge and the flat made out of a shipping container! I was shaking my head sadly at the airstream conversion- too much of a dodgy nightclub/ keys in the fruitbowl scenario going on there for me...
Oh yes, I loved the bus too! Here are some images from their website, majesticbus.co.uk. I would love to stay in this bus for a weekend :)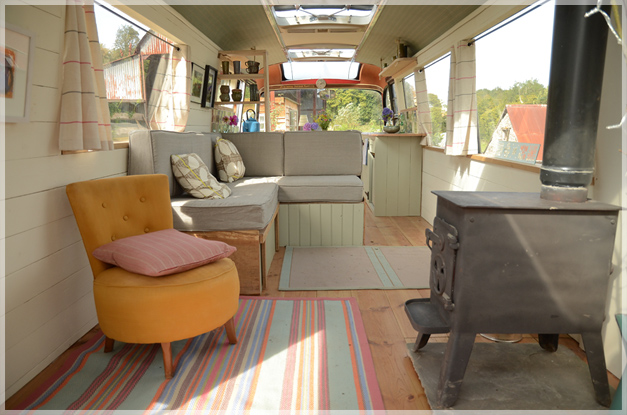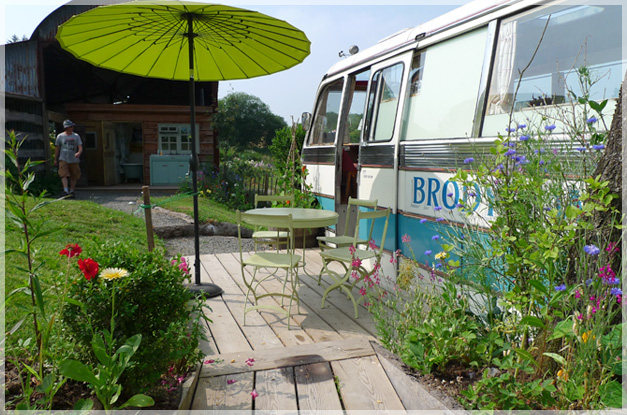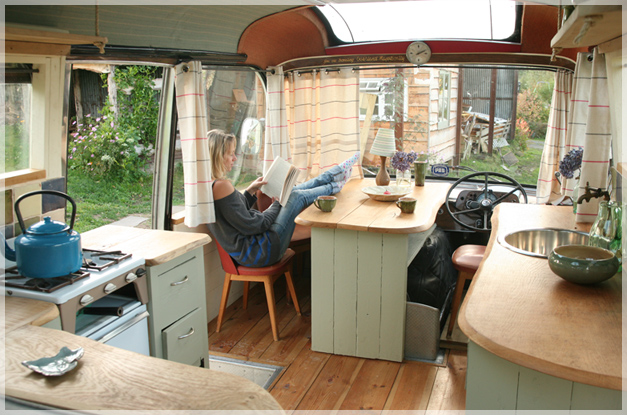 3.More great TV!
Did you see Kirstie's vintage home this week, with the amazing 60s makeover? Loved it. Cant wait to see the next episode.
Images: kirstieallsop.co.uk
4. Watching live music.
This week I was a free ticket to see Jack White (previously of the White Stripes) play in Birmingham. As I edge ever closer to 40 I am much more content to watch my live music with a mojito in my hand, on a picnic blanket, whilst my kids run feral with glowsticks. However, there is something just amazing about watching talented musicians play, entertain you and make you dance like you're 19 again. Shame I had to wake up at 5am the next morning with a toddler. But even in my sleep deprived state, the cuddles are worth it.